About this Profile Picture Maker
The Profile picture maker is simply a web application to create a circular profile picture with a custom border or text around it. Here are 3 reasons why you should use our profile picture maker app.
#1. You can add a custom rounded border on profile picture in seconds!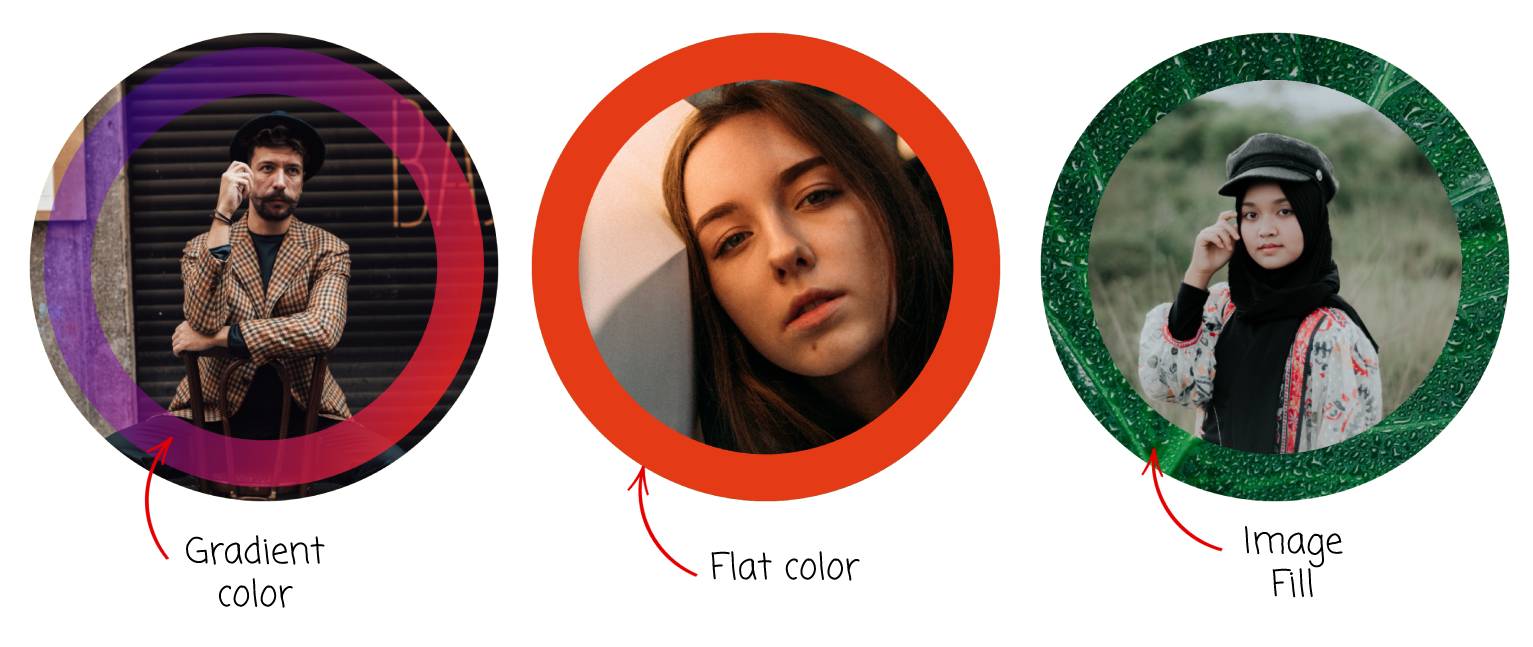 You might think why people want to add a border around their profile picture? The answer mostly is because it is fun and cool. But actually, there are more than that. By adding a striking colored circular border to your photo, you will look more prominent on social media. Let say When the user scrolls their feed on Instagram, they will easily be dragged by a profile picture that has a border because it is eye-catchy. That is good for branding. Another thing is since color has a deep connection with feelings, you can use this as a way to express emotion. Let say red combined with orange for vibrant passion, or dark to show sympathy or condolence.
There are many options you can play with. And all of this can be done in seconds!
#2. You can add circular text around your profile picture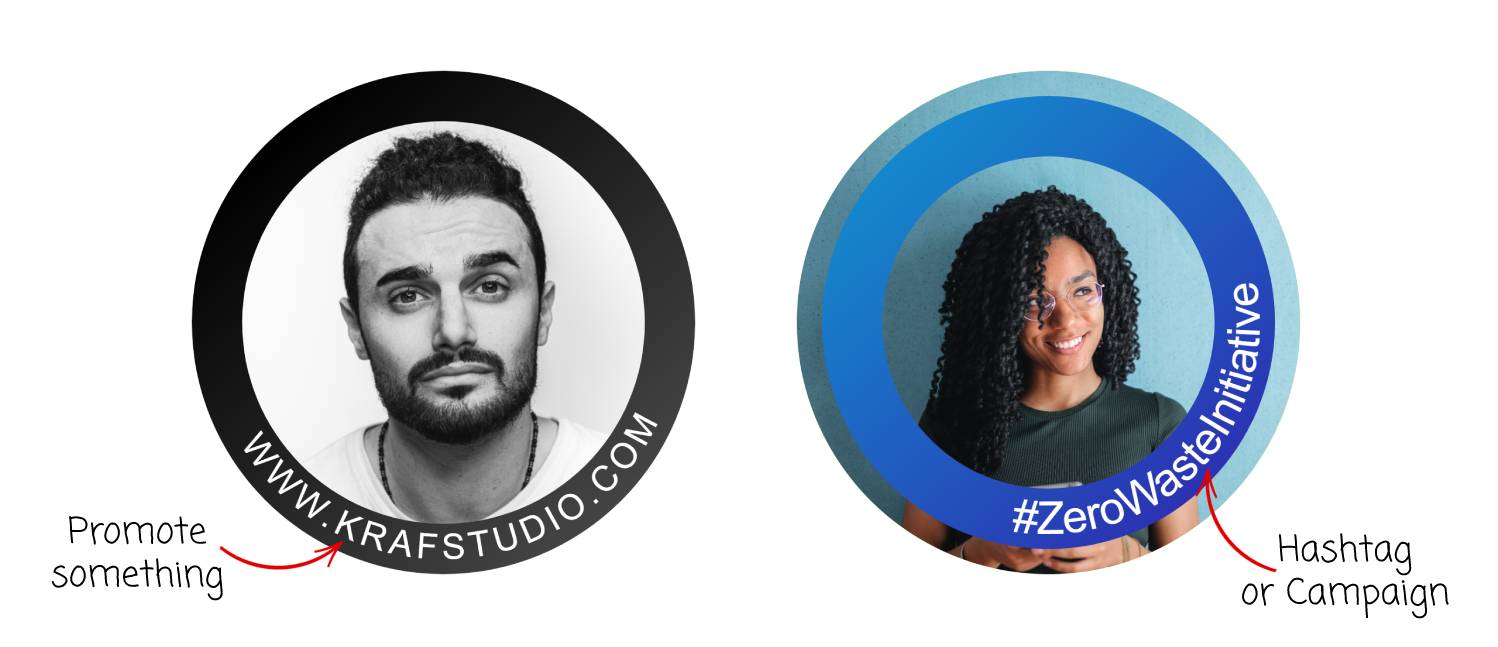 Adding a simple text like a hashtag or word that curved along with your rounded profile picture is a brilliant and simple way to show support to a specific campaign. Another idea is to use it to promote your business or website. Like adding your domain name or business name, or even your contact there. It is neat, unobtrusive, and looks good.
#3. Your privacy is protected. No Upload. No Image data sent to our server.
Many users concerned about uploading their face photo on internet. And you should too. That is reasonable because we never know how and what will they do to our photo on their server. That is why we use the latest web app technology that is NOT require you to upload your face photo.
If you insert a photo to our profile picture maker, your image data is not sent to our server, instead it literaly added to your own browser. All image processing like adding circular border, adding text, and adding image filter is all DONE in your browser. Still not convinced yet? just try to disconnect your internet and you will surprised that you can still be able to use the profile picture maker.